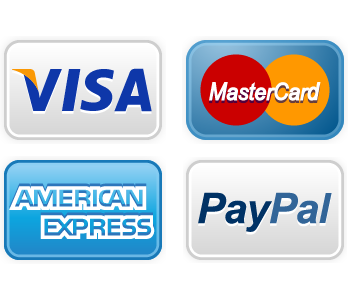 If you did not receive your invoice by email from us but you have a physical copy with an invoice number stating that it can be paid through our website, please type in the invoice number below to pay the invoice online.
After inputting your invoice number, click the "Pay Now" button below.
You don't need a paypal account to make payment. You can pay by any credit card listed below. You can also pay by your Paypal account if you have one.
Alternatively, if you don't remember or have your invoice number on-hand, please input your Full Name instead of Invoice No.